---
MAY 2014 - FEUDI DI SANS GRÉGORIO


"La Boite à Vin", limited edition. Partnership with the Italian winery "Feudi Di San Gregorio"".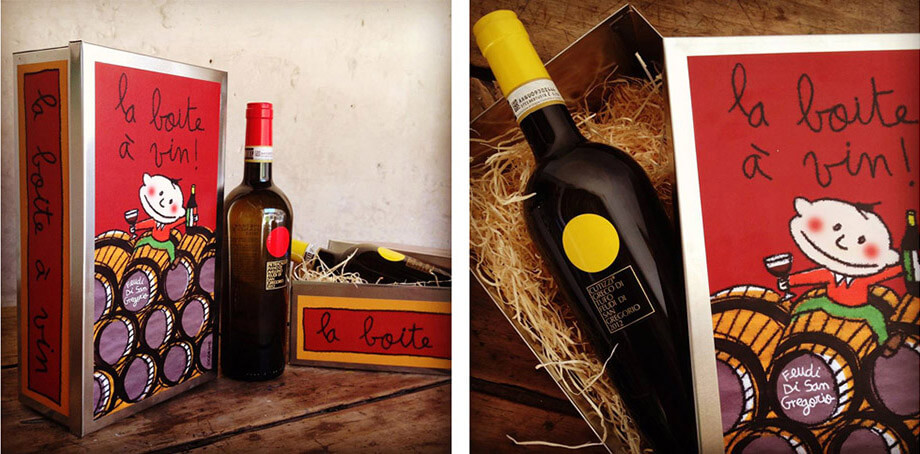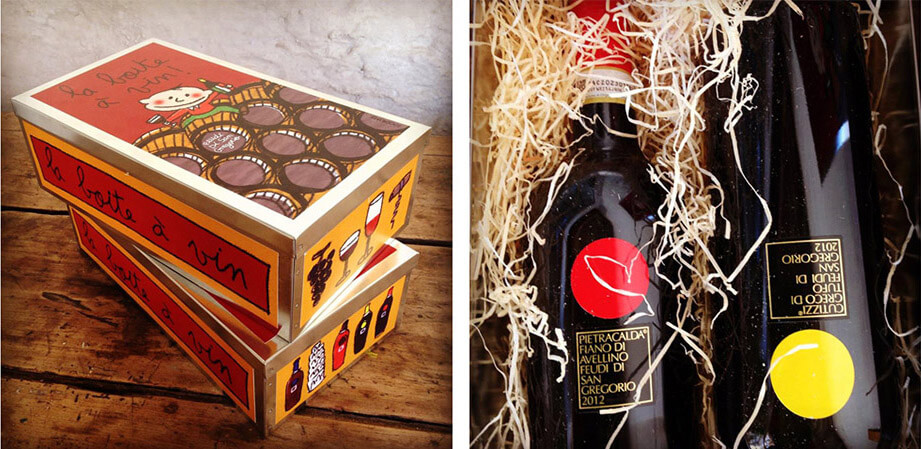 ---
SEPTEMBER 2013 - PRESSADE


A limited edition fruit juice carton.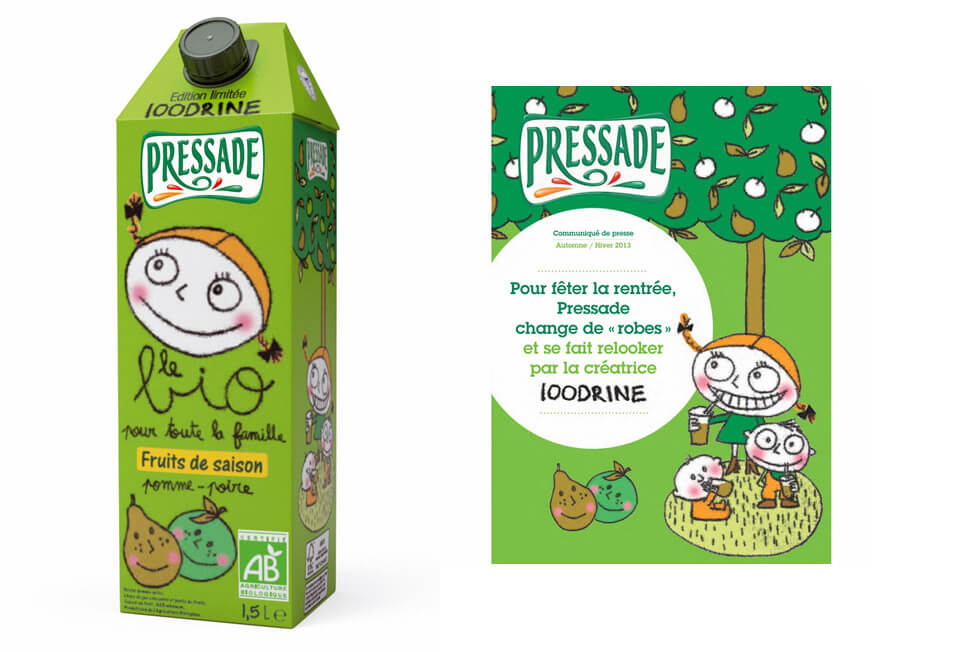 ---
APRIL 2013 - TASSIMO


Special limited edition stickers for the Tassimo coffee maker.

---


SEPTEMBER 2011 - VERBAUDET


Small collection of kids' outfits for boys and girls of 2 to 8 years old.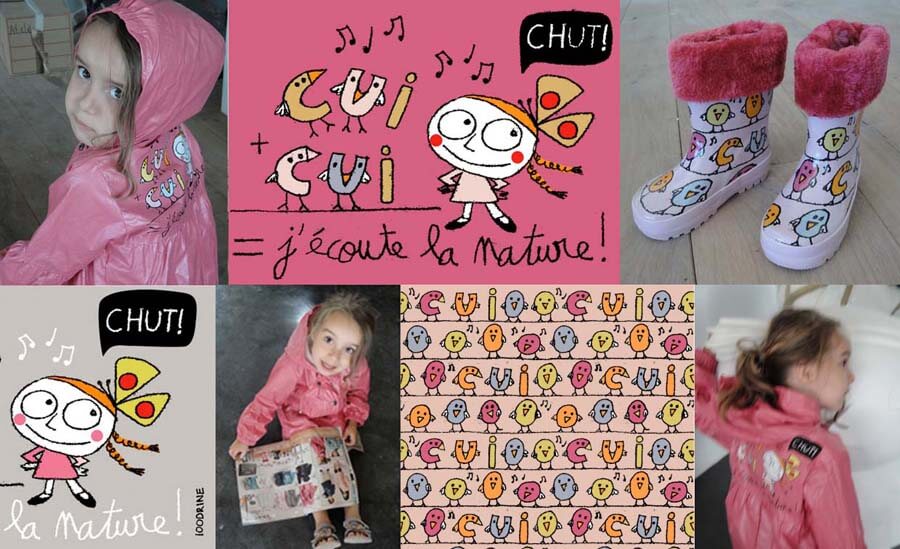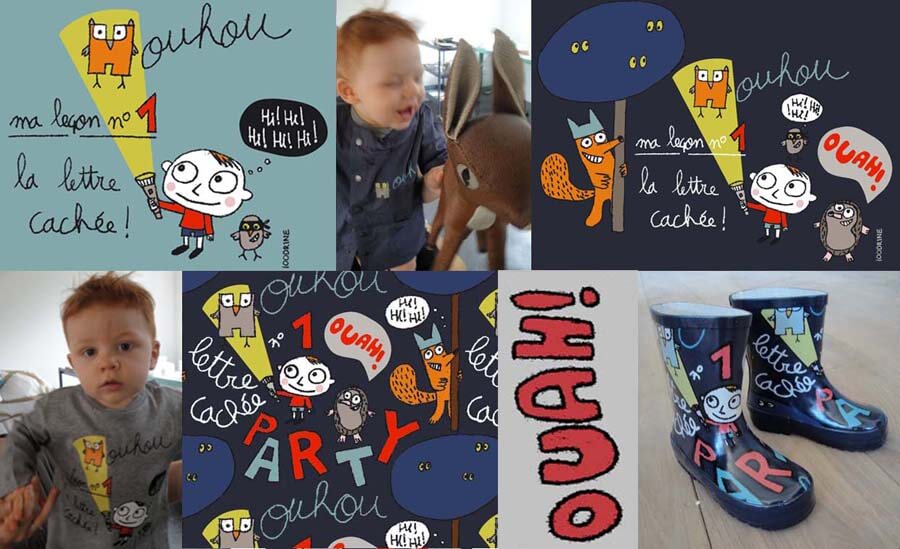 ---

MAY 2010 - MONOPRIX


Second collaboration with Monoprix for their charitable "bio t-shirt" range, designed exclusively by eleven different designers with one Euro contributed to the Bioré Foundation for every t-shirt sold.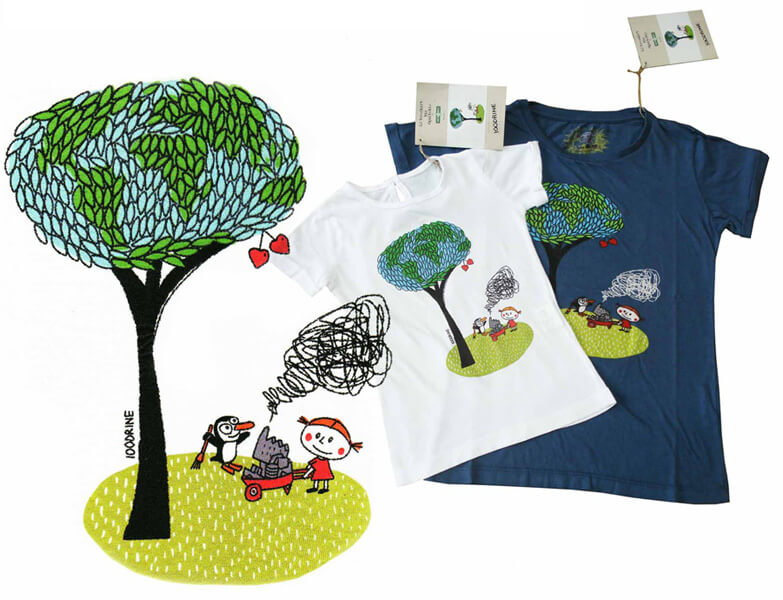 ---
EDITION SUN ARROW


Five soft toys drawing from the inspiration of several paintings and postcards created for ATOMIC SODA (exclusively for sale in Japan).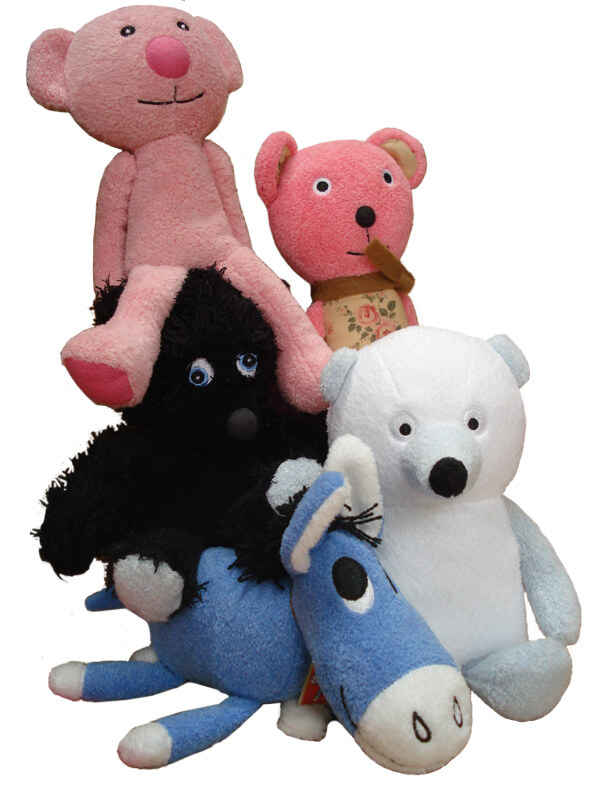 ---
DECEMBER 2007
SENTOU / GCI GREY : LA BOÎTE À CRAC CRAC !


A limited edition metal biscuit box for the company LU as a special prize in a competition.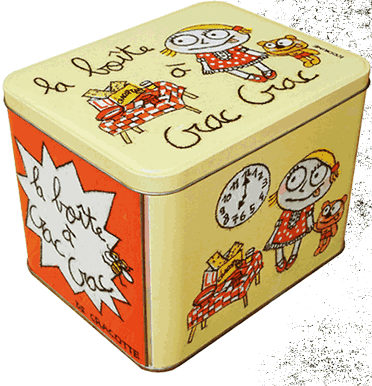 ---
MAY 2007
SODA CAN 100DRINE "La Boîte à Boisson"


A collector's item soda can created for BCME, a company promoting environmentally friendly recyclable packaging.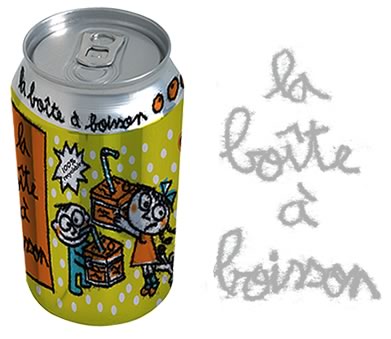 ---
MARCH 2007 - MONOPRIX "Mon Bleu"


Creation of a small line of baby and children's clothing inspired by the overalls our grandparents would wear; an old-fashioned style that fits very well in the 100drine collections.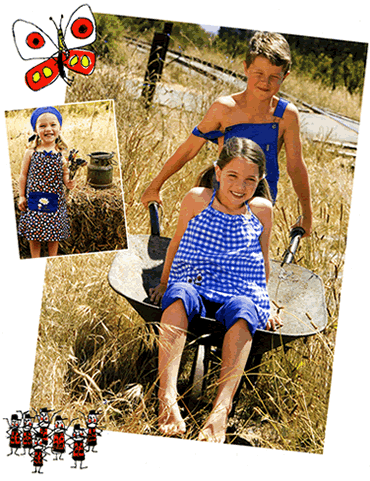 ---
NOVEMBER 2005
creation of the UNICEF "Free-Mousse"


a soft toy especially made for the Unicef auction called "creators for Unicef" which gathered all kinds of creators (fashion, design, etc.) and artists to help children. Profits of the auction went towards the financing of immunisation campaigns.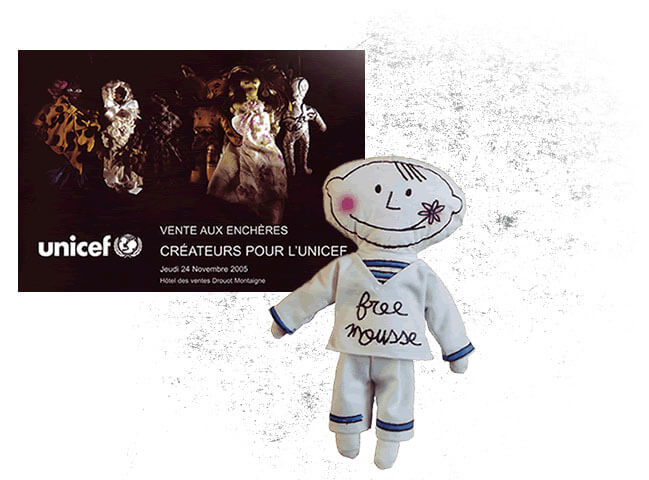 ---
2002 - Villac


Little theatre and retro children's toys.